Animals
70 species and approximately 900 animals roam freely in expansive nature at the foot of Mount Fuji.
The animals in the Safari Zone live in an environment similar to their natural habitat,
while in the Fureai Zone (petting zoo area) customers can observe animals up close and even handle some of them.
Bear

Lion

Tiger

Cheetah

Elephant

Zebra

American bison

Red Panda
Safari Zone
As well as going through the Safari Zone in your own car, you can also choose to take a Jungle Bus from which you are able to feed some of the animals. The Jungle Bus has no windows but is covered with steel mesh through which you can feed lions, bears and animals in the herbivore area. Large animals approach the bus seeking food and can be as close as 20 cm to bus passengers! All that is between you and the animals is the steel mesh, so you can even feel their breath.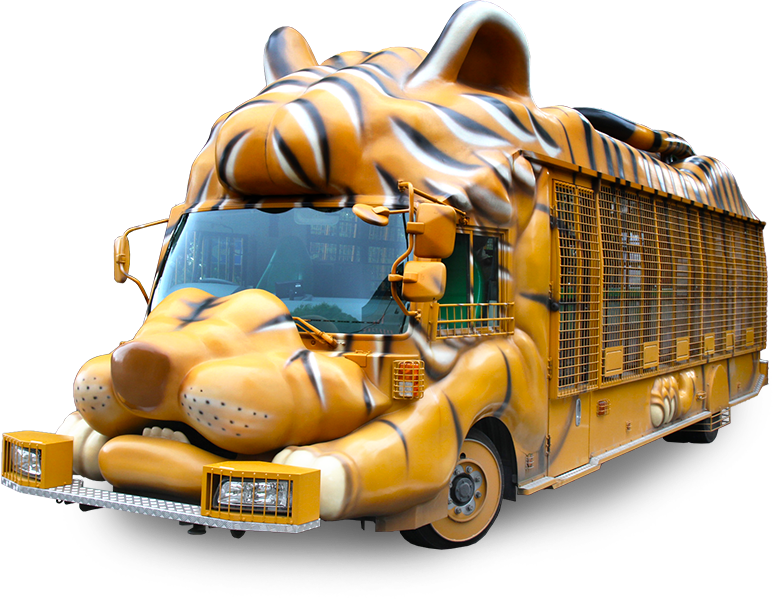 Fureai Zone
As well as coming into contact with cute animals such as kangaroos and capybara, and being able to watch rare animals such as lycaons (African wild dogs) and warthogs at close range, visitors can also experience horse riding and watch miniature horse racing.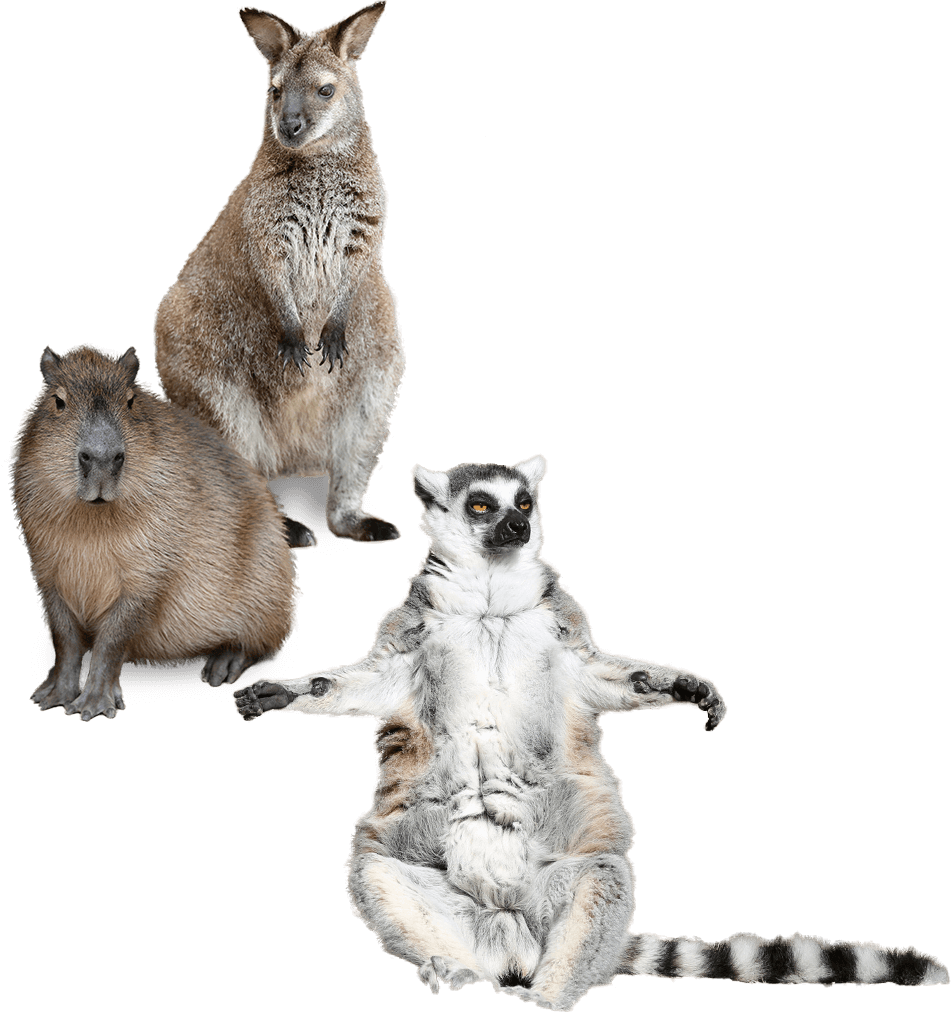 Night Safari
In a wondrous, illuminated atmosphere, you can observe wild animals from your own car or from an Animal Night Bus. As evening turns to night and the temperature drops, nocturnal animals such as lions, Amur tigers and other carnivores become much more active. Come and enjoy the difference of our Night Safari!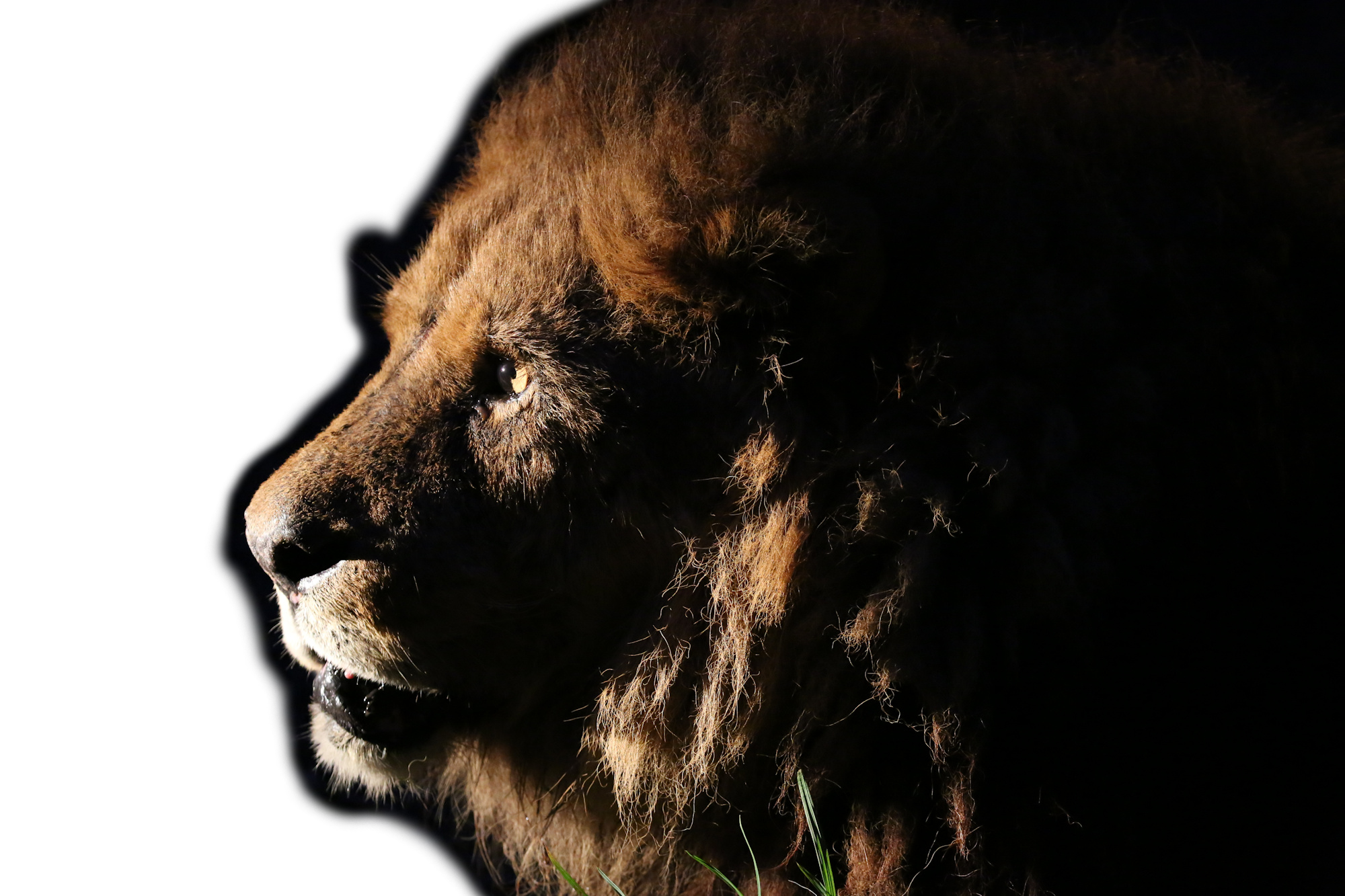 Park Map
Safari Zone
Take this 50-minute-long driving course with Mt. Fuji for a background.
Animals from all over the world roam freely and leisurely in seven different zones.
Fureai Zone
This is a zone for feeding and playing with cute animals.
The zone is divided into two sections : Fureai Bokujo (Petting Zoo) and Doubutsu Mura (Animal Village).
Not all animals may be available for viewing due to the physical condition of the animals, inclement weather or cold temperatures.
Food
We have a variety of food available at restaurants, cafes and take-out stalls within the park.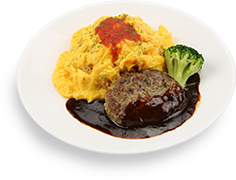 Safari Shop
We have a wide array of excellent goods, including original snacks, animal-themed goods, and African folk crafts.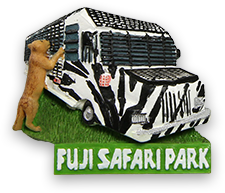 Tax Free
foreign visitors can take advantage of tax-free
shopping in the Safari Shop.
We have a large assortment of original goods,
such as snacks, drinks, stuffed animals,
T-shirts, character goods, etc...
We hope you enjoy your visit and shopping.